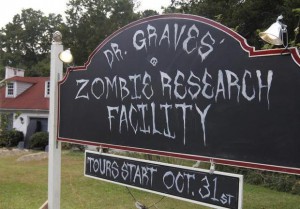 Hillsborough Road Co-op (HRC)
Two buildings located at 619 Hillsborough Rd. in Carrboro.
Residents have shared bathroom,  living room, and kitchen.  The outdoor space includes a vegetable garden, chicken coop, bike shed, fig trees and grapes as well as a few other fun, outdoor structures.    Residents are also required to do hours towards the property monthly.
There are multiple rooms currently available. To contact regarding housing, e-mail:
hrc@wcha.coop
and see our latest craigslist ad: http://raleigh.craigslist.org/roo/5460419991.html
Would you like to live in a community environment with people who share common goals and learn from each other in a positive atmosphere? Are you into sustainability, art, music, natural health, inventing, permaculture, gardening, or creating inspiring living spaces?
Hillsborough Road Co-op is seeking new residents who can contribute to the growth, creative endeavors and community outreach/organizing aspects of our home, as well as those who are communicative, open-minded, friendly and respect themselves and one another.
We are located on ~1 acre of land with 2 houses within a 15 minute walk to Weaver St. Market/Downtown Carrboro. There is an area for chickens or other small animals. There are persimmon, fig, apple, pear, and plum trees, grape vines, strawberries and hops, as well as a fenced organic garden space. We have a fire pit and a washer/dryer on site. One of the projects around the house is converting a large space into a working studio. This is an example of the 5 hours minimum that are required per month of co-op involvement. It is a plus if you have carpentry skills or want to create additional garden areas.
We are responsible for our land, home maintenance, and fulfilling our financial obligations as a co-op. It is typical for us to coordinate and assist with our own property repairs since there is no landlord or property manager. Members are expected to attend meetings once a month where we make decisions together. We are interested in those who are capable of staying at least 1 year. Depending on the situation, pets are fine.
Rent ranges from roughly $350-420 + deposit. Utilities are included. The individual income cap for us as low income housing fluctuates around 28,000 a year, so we can't consider anyone that makes more than that.
If interested, send us a brief introduction of yourself and we will email you an application. Thanks, look forward to hearing from you!
*Note*    hillsboroughrdcoop@gmail.com, hillsboroughroadcoop@riseup.net, or hillsboroughroadcoop@gmail.com are no longer owned by any current community members of HRC.  If you have sent an application to these emails in the past, please re-send to hrc@wcha.coop, or the email on the craigslist ad.  Thank you!