Weaver Cooperative Housing Association
Make a tax deductible donation to WCHA or Volunteer your time!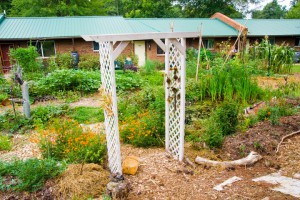 Several years ago, a group of affordable housing advocates and social justice activists from the Chapel Hill, NC area united with a mission to create living structures to accomplish two main goals:
1. Provide permanently affordable and sustainable housing for lower income families and individuals
2. Empower residents to make decisions and cooperatively control and maintain their homes and communities
This mission originated from alarm at the rapidly depleting availability of local affordable housing and absentee landlords who too often where subjecting residents to poor and unsafe living conditions.
We believe that the egalitarian, democratic values of the cooperative model address those two main goals and offer the best opportunity for healthy, sustainable communities.
From those beginnings, Weaver Community Housing Association, a charitable, 501(c)3 non-profit, has become a thriving, affordable housing organization with three unique, cooperatively-run communities in Chapel Hill-Carrboro.
Thanks for your interest!